A chronicle of the events leading up to the birth of
Creative Commons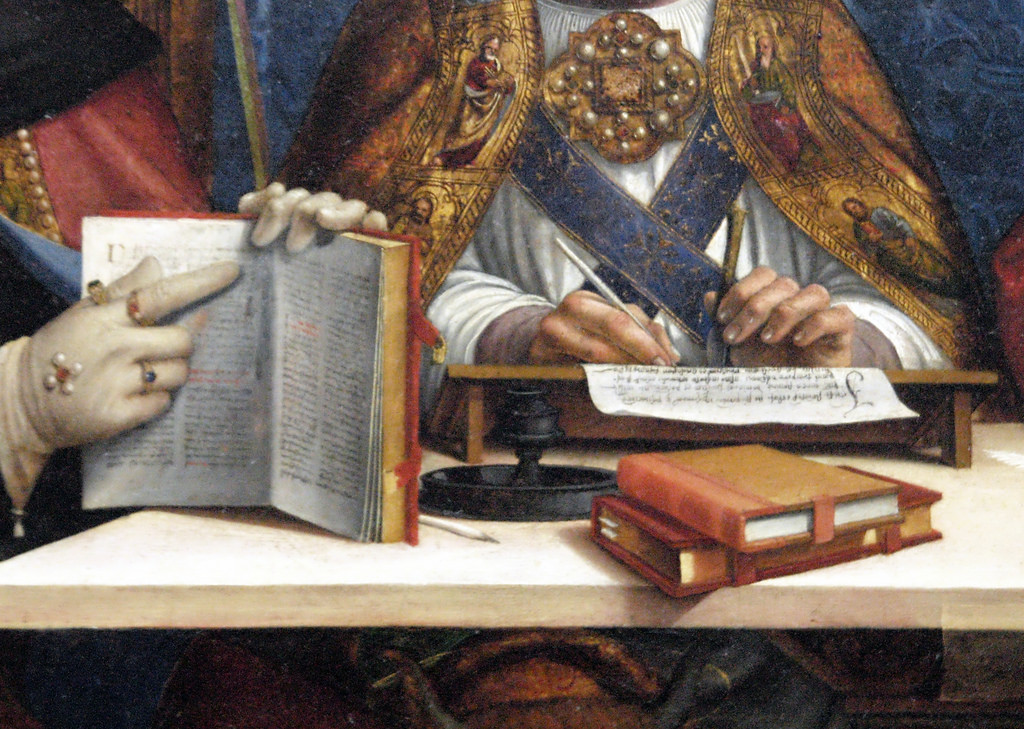 Copyright becomes law
Copyright formally began with a seminal event in 1710: the enactment of the British Statute of Anne (also known as the Copyright Act 1710), which prevented printers and booksellers from publishing books without the consent of the authors. Since then, copyright has come to cover a wide range of works with the same aim of protecting their creators, and copyright laws have been somewhat standardized globally through agreements.
Copyright allows a creator to maintain control over the reproduction, distribution, and adaptation of their work for a specific period of time. This exclusive right protects a creator from having their work being used without their permission.
1710
1980s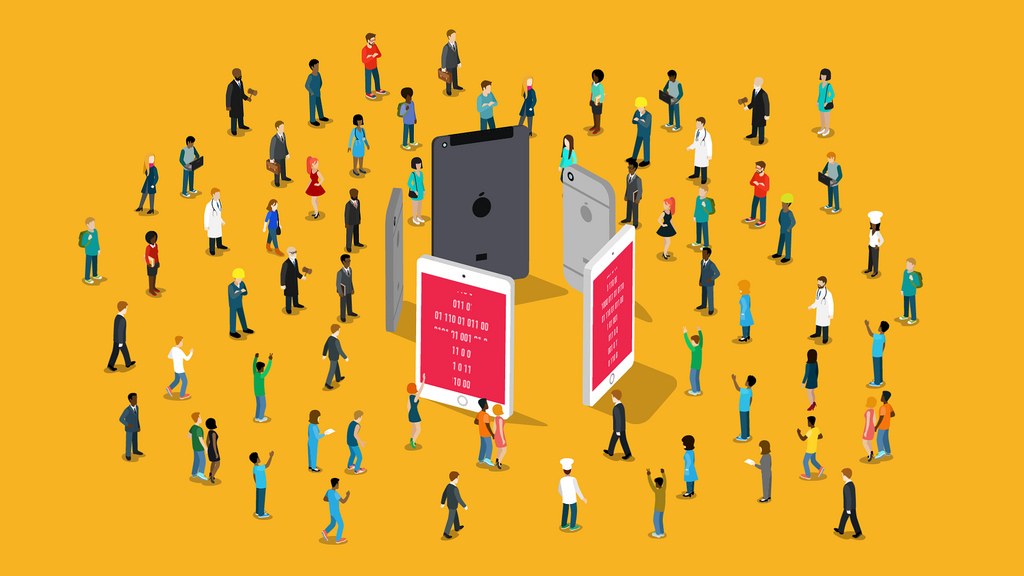 The internet emerges
A dramatic shift in global culture occurred with the advent of the internet. This new form of communication provided a readiness of access to creative works and enabled a myriad possibilities in the use of works through creative remixing. The immediacy and ubiquity of the internet made the hitherto black-and-white copyright restrictions fall into a gray area, giving users and consumers of creative works more power than ever before, and inevitably, causing strain with copyright practitioners.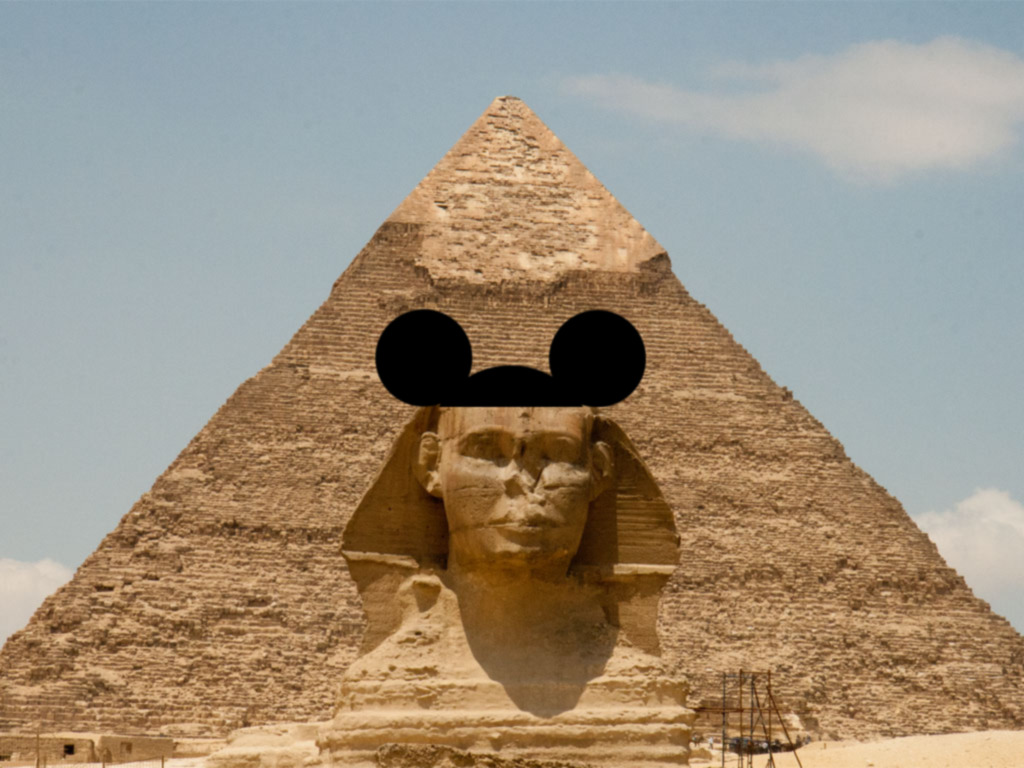 The Copyright Term Extension Act is passed
The CTEA (also known as the Sonny Bono Act or Mickey Mouse Protection Act) extended copyright from the life of the author plus 50 years to life plus 70 years, and from 75 to 95 or 120 years for corporate works.
This Act benefited copyright holders greatly, but not necessarily authors (who'd be long-dead either way), and not society either, as it delayed old works from entering the public domain. Works made in 1923 or afterwards that were still protected in 1998 would now be prevented from entering the public domain until January 1, 2019, or later. This famously included Mickey Mouse.
1998
1999–2003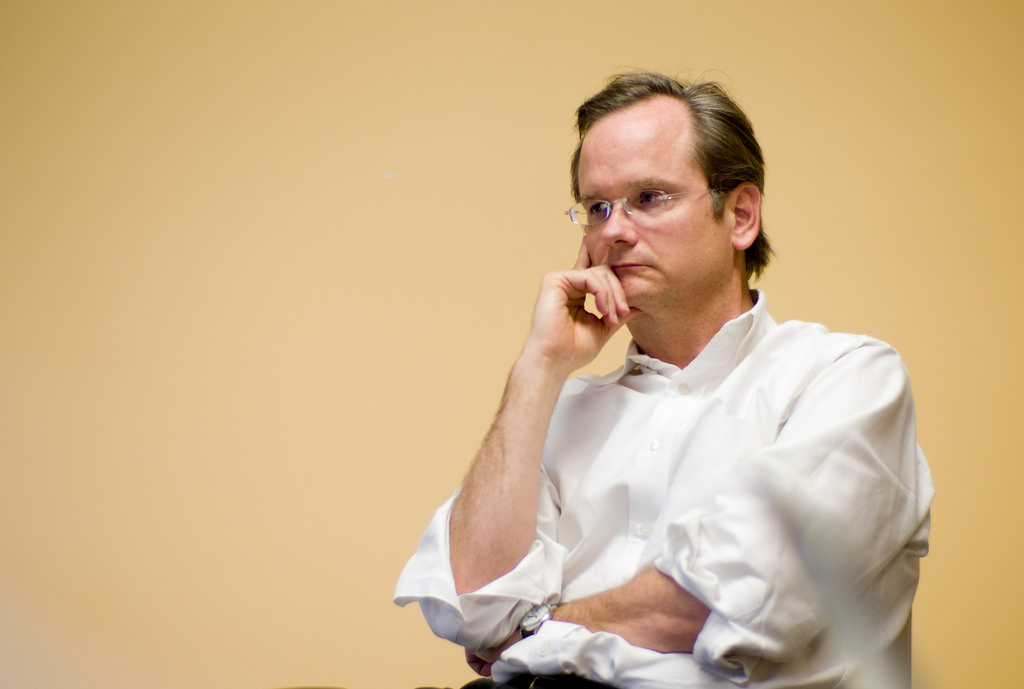 The CTEA is legally challenged
(Eldred v. Ashcroft)
Represented by Lawrence Lessig, Eric Eldred, who specialized in publishing works in the public domain for free on the internet, became the lead plaintiff in a lawsuit challenging the constitutionality of the CTEA. Among their arguments were the ideas that extending copyright did not serve the public interest and would not provide authors with significant incentive to create new works, and that the CTEA violated Congress's constitutional requirement to "promote the Progress of Science and useful Arts".
Eldred ultimately lost the case in a 7-2 Supreme Court decision.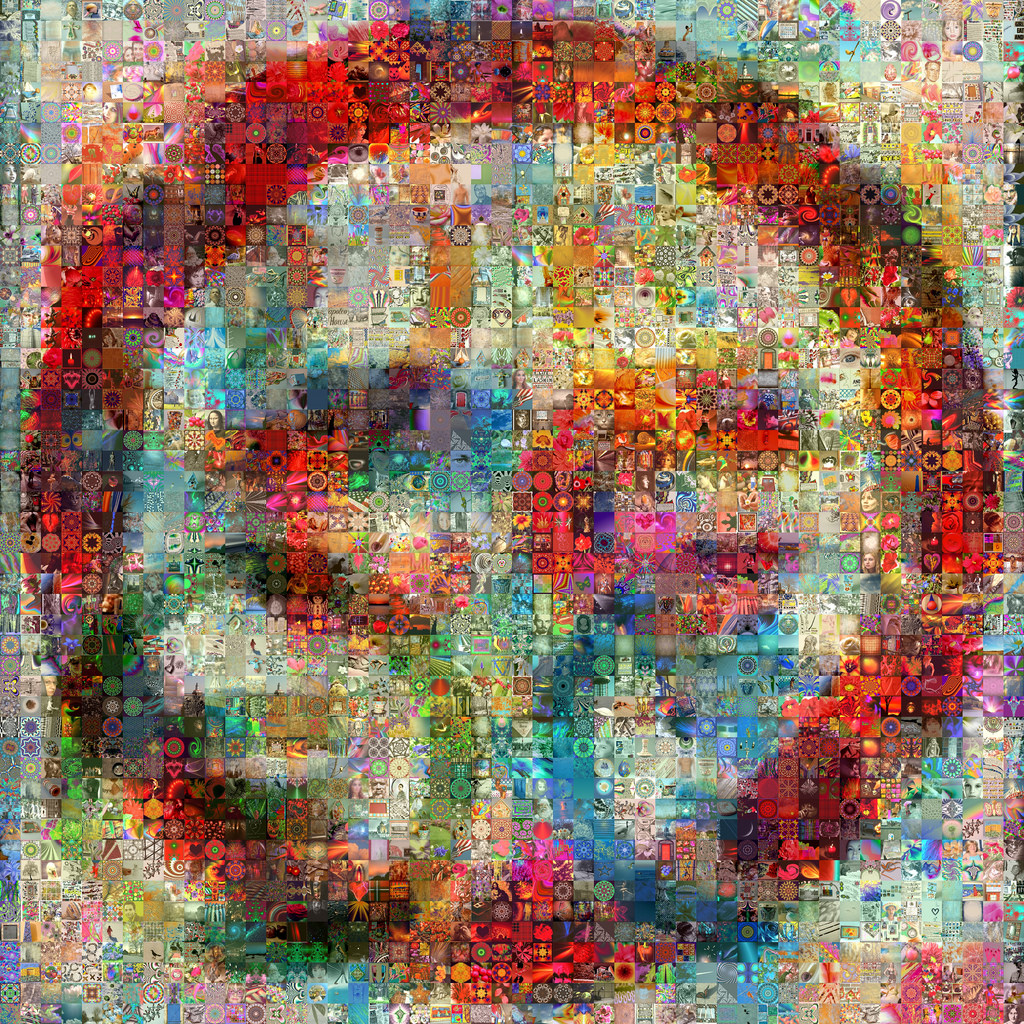 Creative Commons is born
In the midst of Eldred v. Ashcroft, a new movement began to form. This was what was to become Creative Commons, a non-profit organization with a vision that shared knowledge will spur more innovation and that a "some rights reserved" approach to copyright would benefit both creators and users, and thus society as a whole. To achieve this, its founders—among them Lessig, Eldred, and MIT professor Hal Abelson—invented the Creative Commons licenses, a set of free, public licenses that enabled creators to freely share their work while retaining their copyright.
2001
Today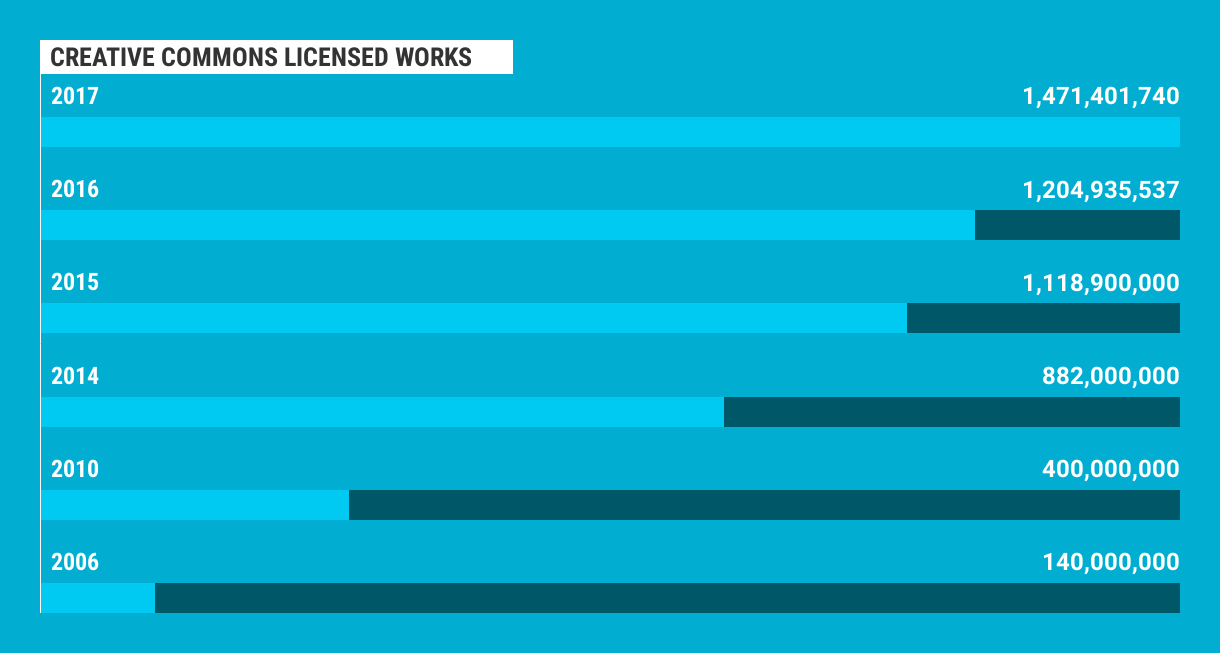 Creative Commons today
Today, Creative Commons licensed are used for more than 1.4 billion works across 9 million websites (source: Creative Commons).
The Creative Commons organization provides stewardship of the Creative Commons legal tools and licences, along with training and outreach activities. Meanwhile, under the banner of the CC Global Network, a global community of advocates, activists, scholars, artists, and users powers the Creative Commons movement around the world.
Siti Nurleily Marliana and Joaquim Baeta. This timeline is published under a Creative Commons Attribution 4.0 International License.